Canada's real-estate market has been booming as of late - particularly, in the condominium industry, in part to record low interest rates. Large metropolitan areas have been speckled with cranes and potential buyers have been sold on the uber-cool concept of urban living. The sudden growth created an incredible amount of competition between developers and the battle to get potential client's attention has skyrocketed marketing costs to incredible highs.
Follow the Leader: Temporary showrooms
The temporary showroom - aka, the sales office - has been the norm for most developers with construction costs ranging from $250k to $3M (according to estimates from one Toronto-based developer). The problem with this type of construction is that by nature, it is almost a complete waste of money and resources. Generally speaking, showrooms are either built from scratch, as temporary pavilions, or are installed for a few months in refurbished buildings. Either way, they usually end up being completely torn down and destroyed once the sales goals are reached and the real construction starts.
What if we created something that was adaptable? Something that has a base canvas and it could be painted every time we had to use it. Finally, what if used something we are used to seeing everyday?
The cargo container as a mobile showroom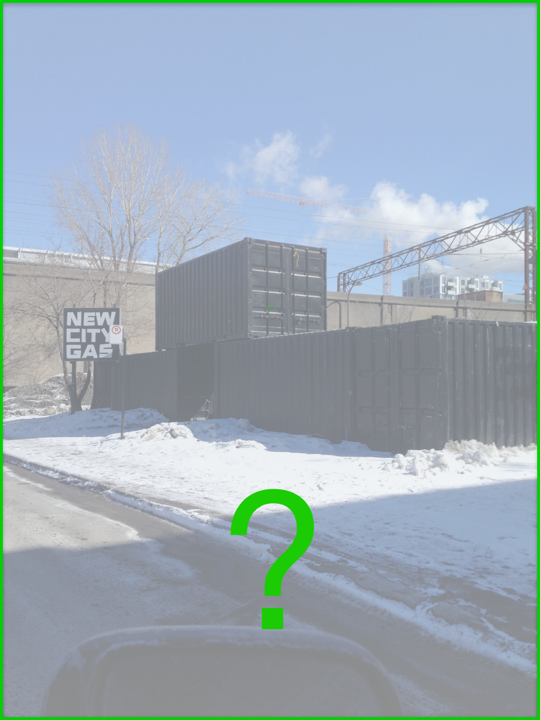 Allow us to introduce to you Project 21 Harbor St. In short, the latter is a sustainable alternative and solution to the problems associated to current temporary showroom construction.
Because the actual footprint of the installation is bigger than that of a typical temporary showroom, its presence allows potential buyer and curious bystanders to interact more freely and move more naturally. The space created between the connection of top and bottom containers creates entrance points that allow a better chance to explore the project from different angles. These spaces can easily integrate multimedia projections with sound to show more than just the building itself like the atmosphere that would be experienced and the views.
SERVICE DESIGN OPPORTUNITIES
Creating life
If the future development project were to have commercial tenants, these tenants should have the opportunity to showcase their product before the main development is actually built. For example, if a bistro were to be in the bottom level of the building, it could rent one of the containers to have a temporary café to give potential clients a taste of what kind of lifestyle they could be living in the new development. From a sustainable standpoint, the equipment used in the temporary bistro could be re-utilized in the final production piece.
Exclusive buyer privileges
Imagine that you are looking to impress prospective clients and need an exclusive setting to host that meeting. The upper-level containers could be equipped as a conference rooms which could only be reserved by owners of the future project. Sometimes, that sense of exclusivity goes a long way.
Related Articles and Projects